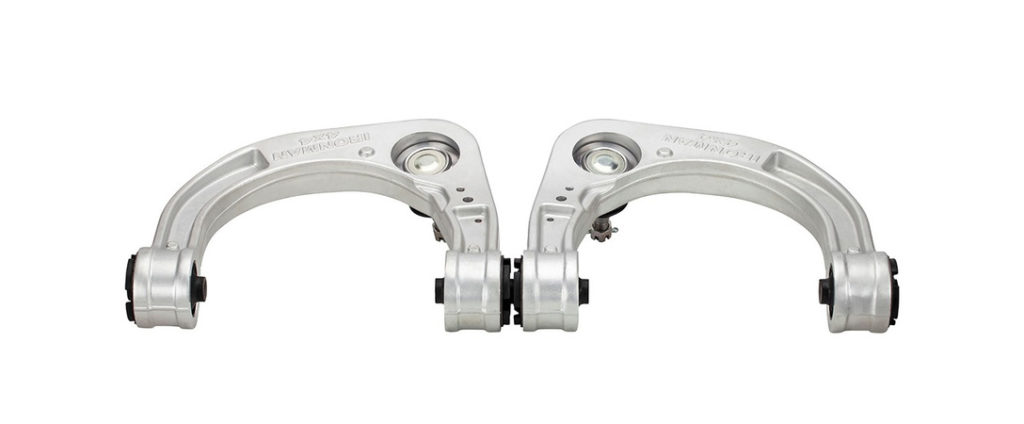 Ironman 4×4 Pro Forge Upper Control Arms allow installation of larger tyres and further increased ride height by providing corrected wheel alignment and greater operating clearance around the arm as is often the limitation when using the OEM upper control arms.
The Pro-Forge Upper Control Arms, are manufactured from 6082 T6 alloy with silver anodised corrosion protection. Ultimate strength is achieved using a drop forged method of construction that hammers the arm into shape using a precise die. During this process the grain structure of the alloy is aligned with the new shape and any imperfections are removed.
This results in a much stronger and more durable product than a cast, machined or fabricated arm.
Low maintenance components which follow the OEM philosophy ensure durability is not compromised.
Bushes and ball joint are replaceable with OEM compatible or Genuine components.
All fixtures including brake wire provision are integrated within the arm.
ADR compliant with a 3 Year 60,000km warranty.
Optimise Wheel Alignment at Raised Ride Height

More Clearance for Larger Tyres and Increased Lift

Improved Ball Joint Angle

High Strength and Durability