Ironman 4×4 Testing Procedures On and off road testing and certification

The usable payload of many 4×4 vehicles today is minimal. Additional basic optional equipment along with two or three adult occupants will bring the vehicle close to its legal maximum weight (GVM) in many cases.
Add long range fuel tanks, bull bars, winches, side steps, roof racks, recovery gear and a payload of camping equipment or an industrial type custom body and the vehicle will ultimately exceed the Original Equipment allowable Gross Vehicle Mass.

Original Equipment suspension is designed for comfort above all other considerations, thus load carrying and performance can be compromised. Whereas, Ironman 4×4 GVM upgraded suspension systems come with matched components for the ultimate in performance, load carrying and handling.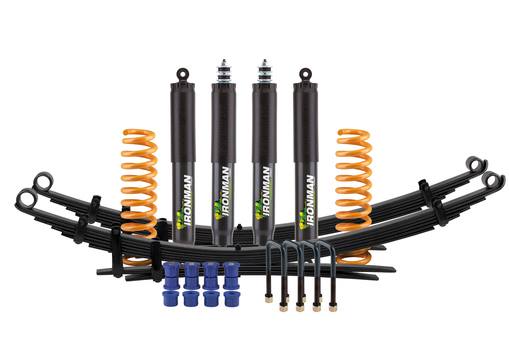 Ironman 4×4 products are extensively tested in real world conditions, both in-house and by independent automotive engineers to ensure conformity and operator comfort.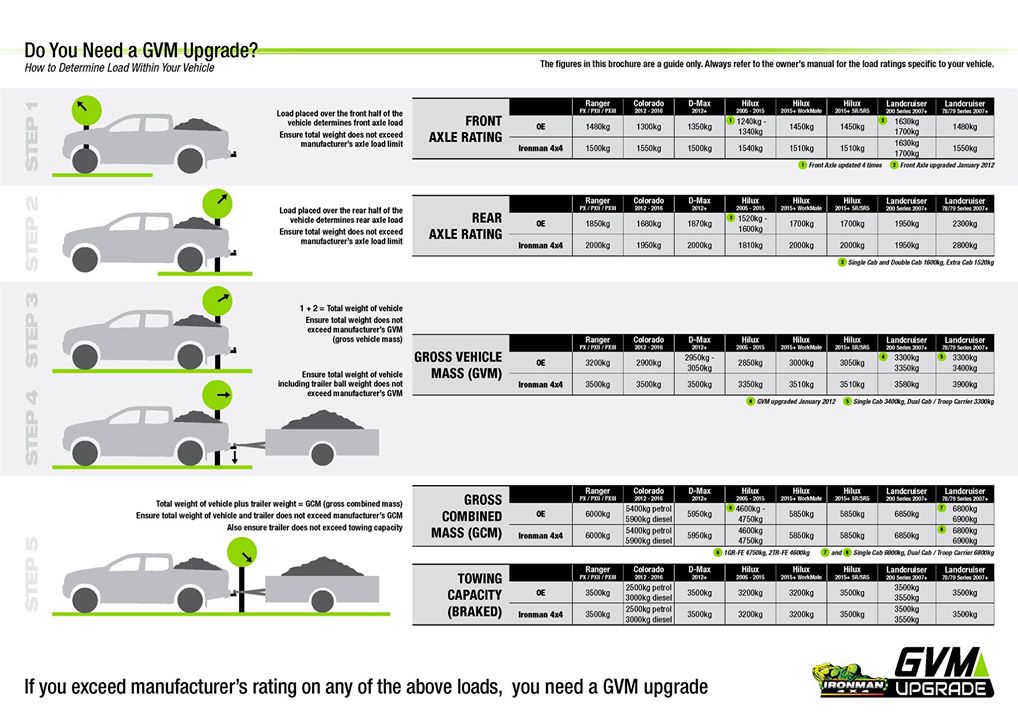 Ironman 4×4 regularly maintains and reviews its own internal processes and procedures as part of our ISO 9001 Quality Management System certification. Formal testing verifies product safety and performance through official certifications issued by independent testing agencies and Government departments, including DOTARS, TÜV Nord and KBA.